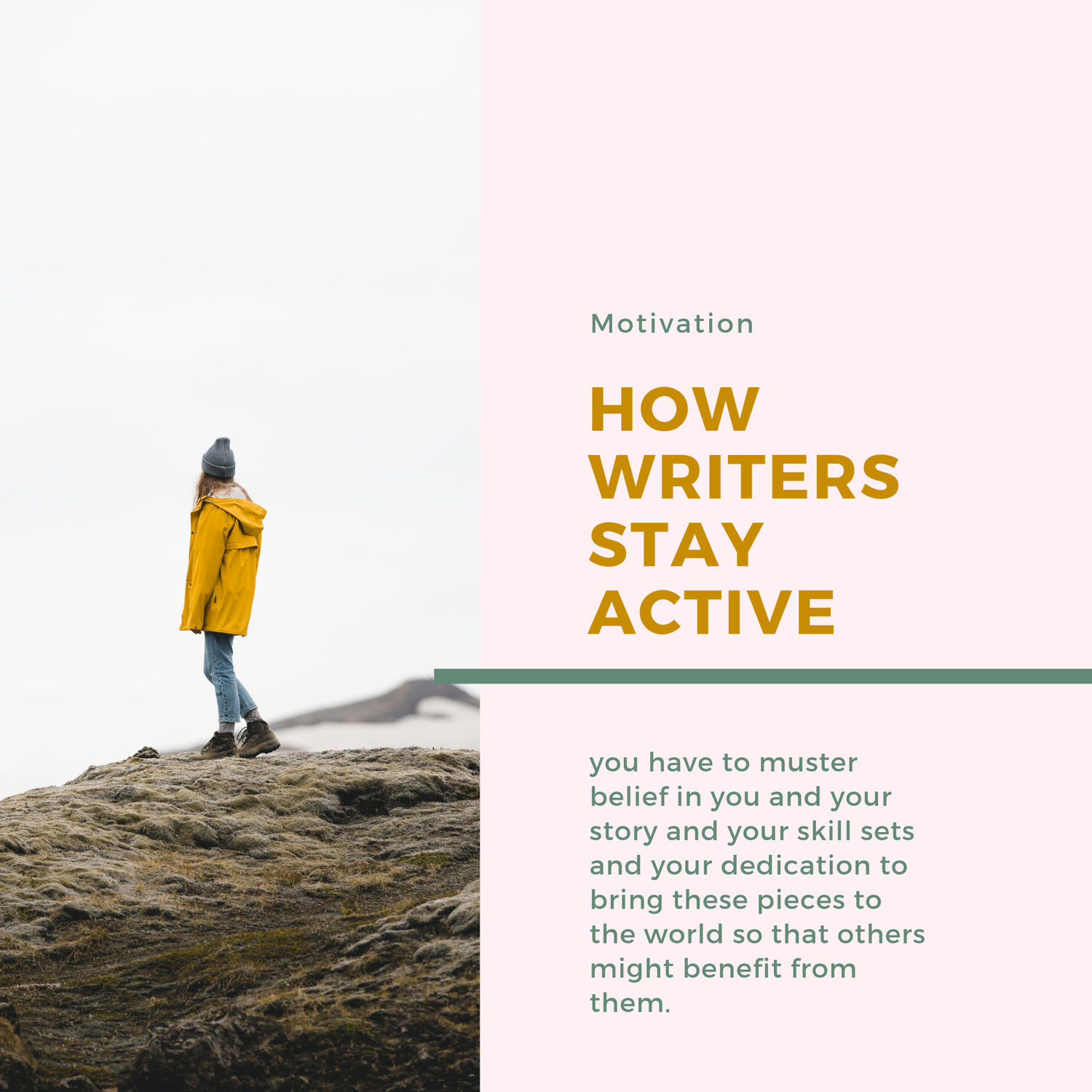 Motivation and How Writers Stay Active:
The big issue is: Belief.
Belief: you simply must believe that you, first of all you, are 'less than' until that day that you take up pen or tablet or laptop and start to write your story.
Belief: you simply have to believe, beyond any shadow or creep of doubt that your life and the incidents and seasons and relationship busts and moments when you trolled along the shallows—that these have relevance and unique importance.
Belief: you simply have to climb to new heights and look to the horizons and see and view your words, thought thoughts, your stories, your songs, your photographs finding root and welcome into the lives of millions of people.
Belief: you simply must have this ravaging and raging passion. A passion that is filled with toxic barbs if and when you pay it no notice.
A passion that singes your psyche. A passion that alerts you when you are not giving it the proper respect and admiration that it demands and deserves.
Belief: you have to muster belief in you and your story and your skill sets and your dedication to bring these pieces to the world so that others might benefit from them.
Now, how do you develop such belief?
· Big Idea: you warm to the Big Idea that God placed inside of you. Everyone has at least one of these
· Work! You begin each day to work. You refuse to abandon even one day of moving and shaping and building and forming up your Big Idea
· Invest: you find a person that can help you. You break the mode of isolation
· Group: you find a group of like-minded writers or creatives and you build these relationships deep and wide
· Schedule and Performance Clock: you work on a schedule
Completion: in our next session, we will speak into the matter of 'completion' and the importance of viewing your work as a finished and appealing product. But for now, work on your belief improvement skills.
Travel Far.
Steve Bonenberger